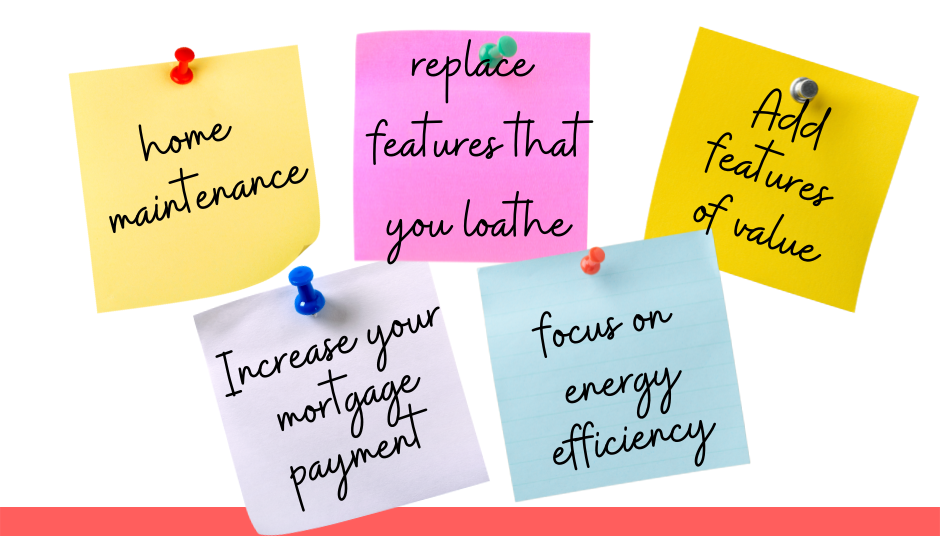 Being a homeowner can be richly rewarding; providing security and a place to create memories.
Homeownership also comes with its share of headaches or features that we come to loathe. Here are five good resolutions for all homeowners to consider -- even if you already have your dream home.
1 Catch up on home maintenance projects
Deferring home projects can cost you even more in the long run if you keep putting them off. Catch up on our home maintenance projects by this summer, its a smart resolution as every dollar in deferred maintenance can end up costing four times as much in future repairs.
2 Remove the features that you loathe.
Unless you live in your dream home, there are likely some pain points that drive you crazy such as the loose and squeaking faucets or pink bathroom countertops. Be resolved to get the house to your liking by year-end. Fixing an eyesore or addressing a layout or functionality, can help make your home feel more comfortable.
3 Add features to make your home more enjoyable.
It's often a better option to make improvements to your existing home instead of buying a new one since moving is expensive and stressful. Adding features so that you love your current home can make it more valuable, as well. It also makes it less likely that you'll put yourself through the hassle and expense of listing it to buy a new one.
4 Increase your home equity.
Mortgage rates are at an all time low; Try increase your monthly mortgage payment amounts. The little bit of extra equity builds a cushion of additional security and adds up over a five year period. Reducing your interest costs by paying down your mortgage faster.
5 Make your home more energy efficient
With climate change concerns rising, homeowners should see what they can do to become more energy efficient in the coming year. There are several ways to cut down on this expense, such as adding a programmable thermostat, installing energy-efficient windows, and replacing light bulbs with LEDs. But there are lots of ways to make some smaller investments to save more money such as re-caulking around the windows and adding more insulation.
Still unsure about where to start? askJanine